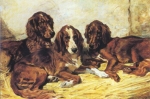 Toelichting / Explanation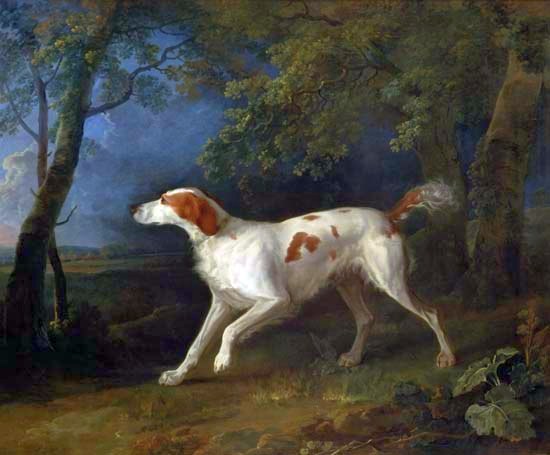 AD 1799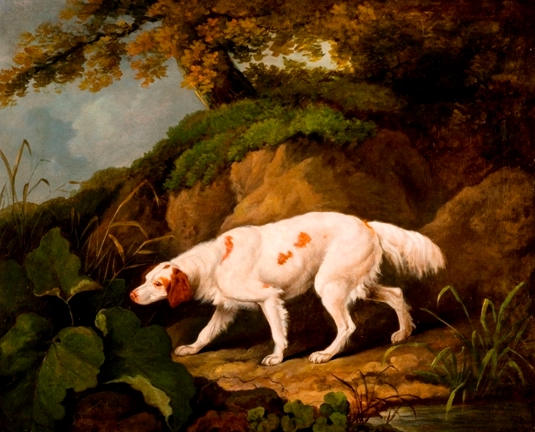 AD 1806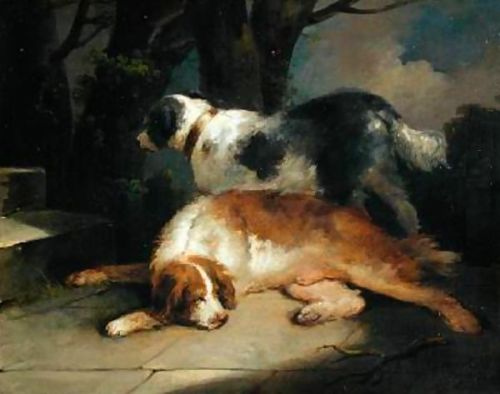 painter Armfield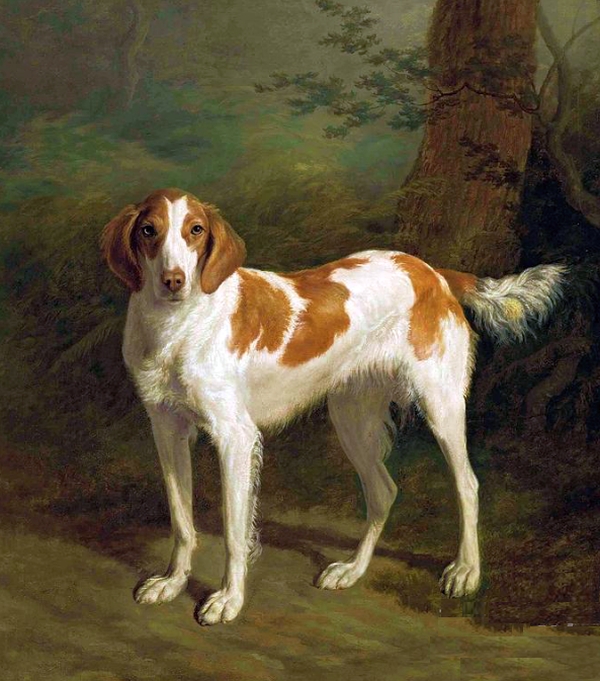 AD 18(05)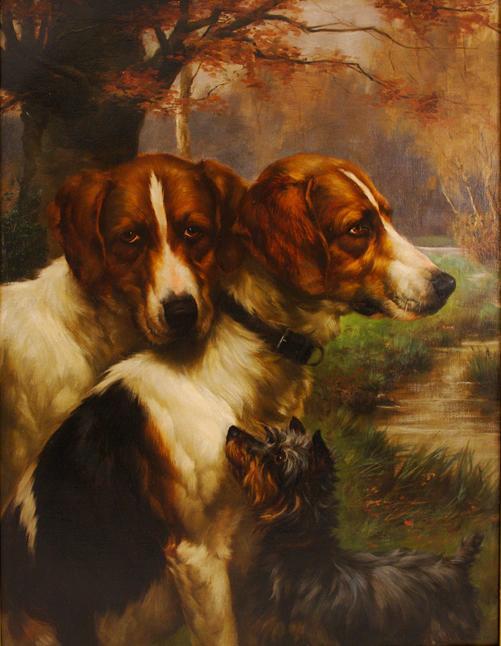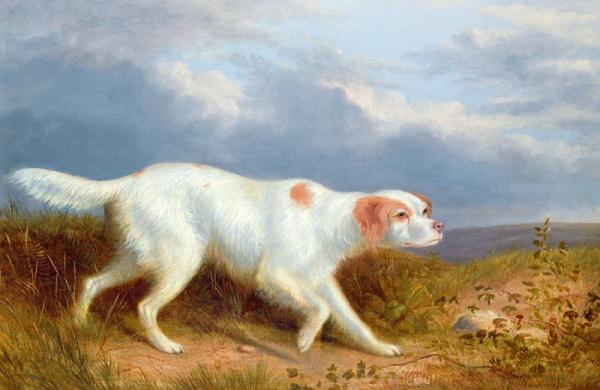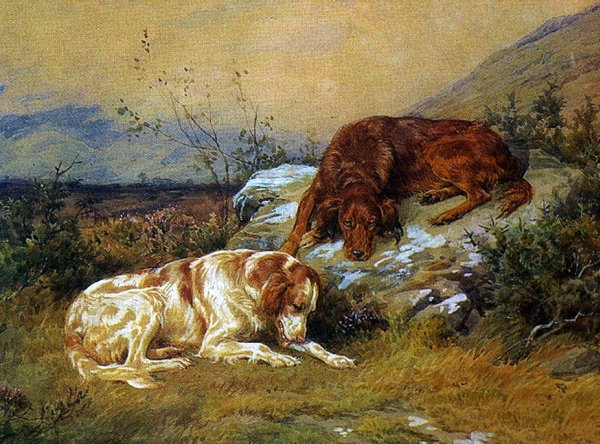 On the Moors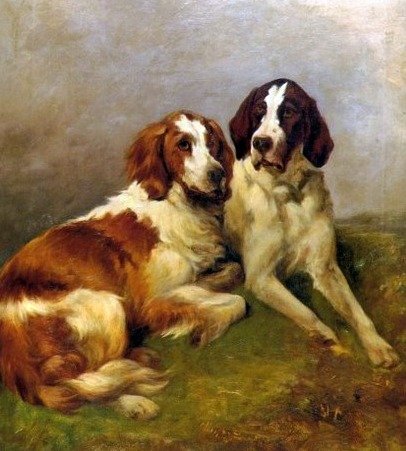 painting 'Old Friends'
(setter and hound)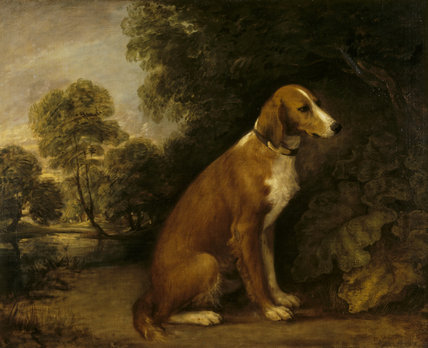 painted by Thomas Gainsborough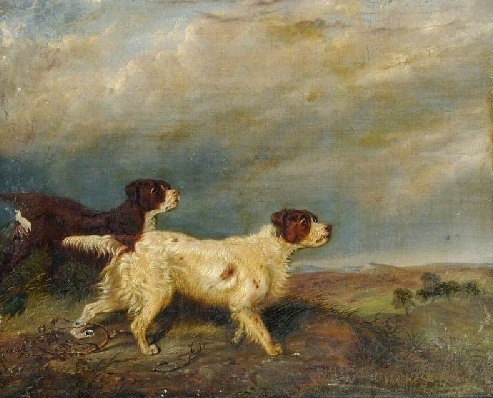 painted by George Armfield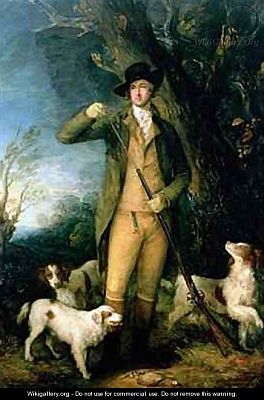 Thomas William Coke 1752-1842, 1st Earl of Leicester.
painted by Thomas Gainsborough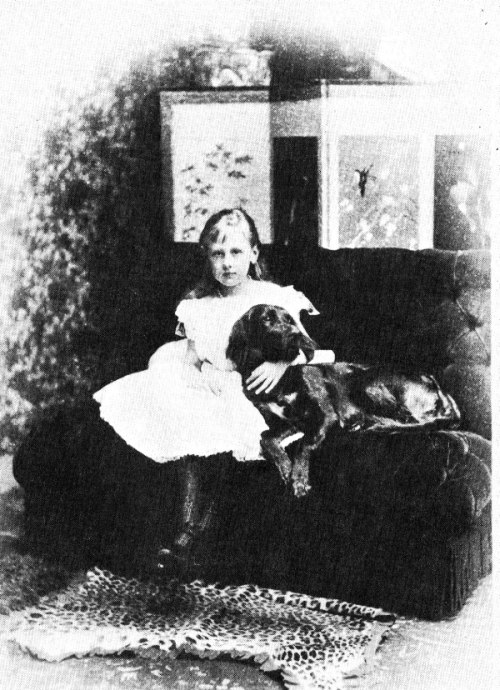 Queen Wilhelmina of the Netherlands with her Irish Setter 'Swell', (Red, and several white markings).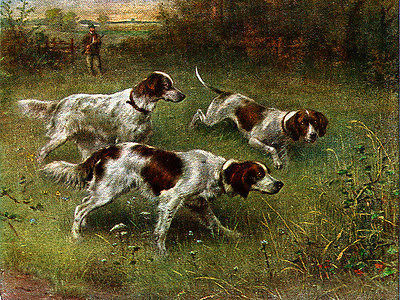 2 IRWS + 1 pointer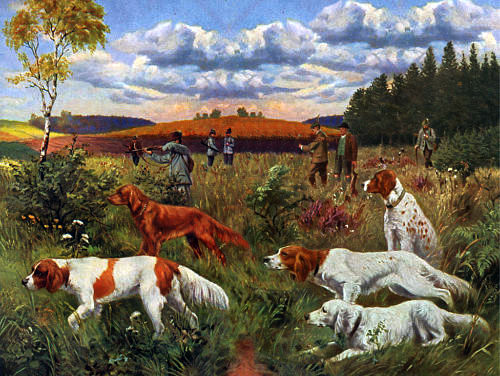 de zittende hond 'Niet erkende kleur/roan on body'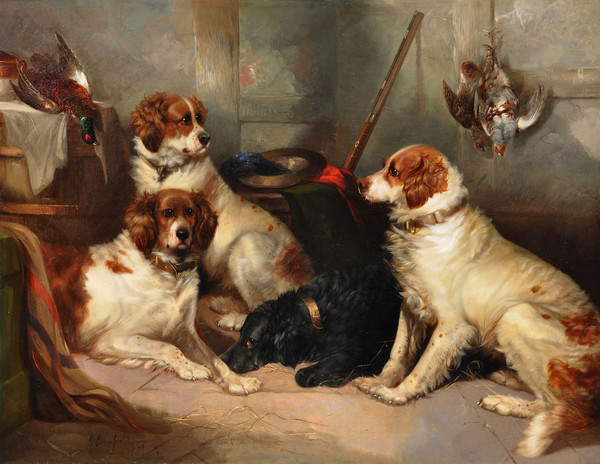 setter and retriever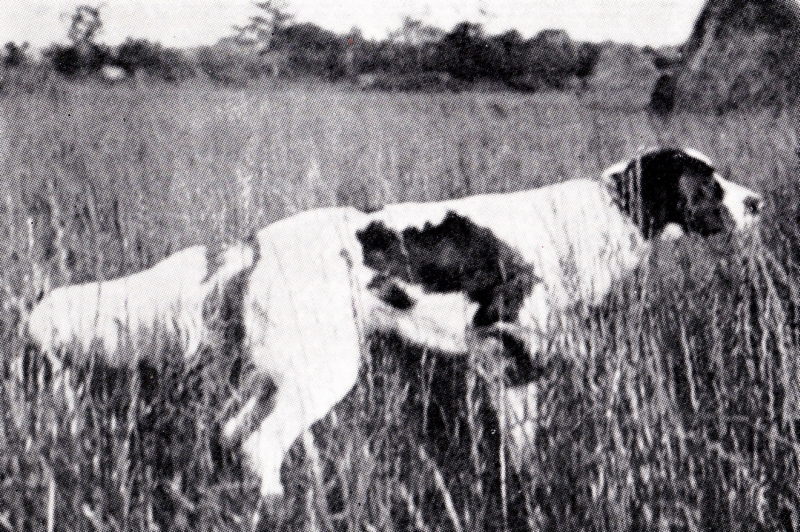 Good-old 'Lord Decider'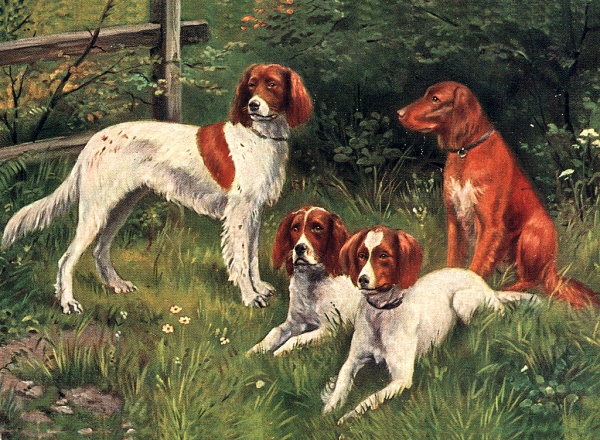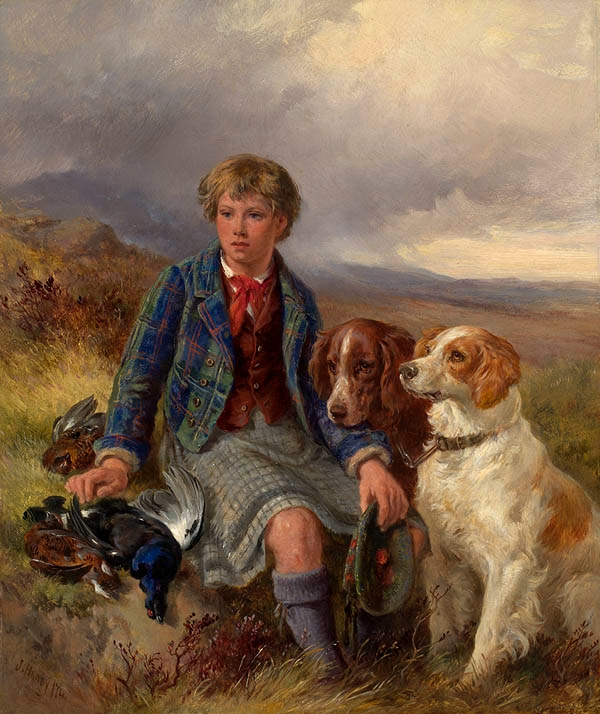 1878
painter James J. Hardy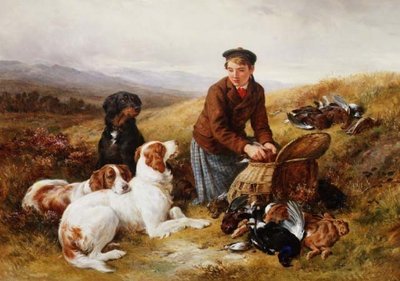 1877
painter James J. Hardy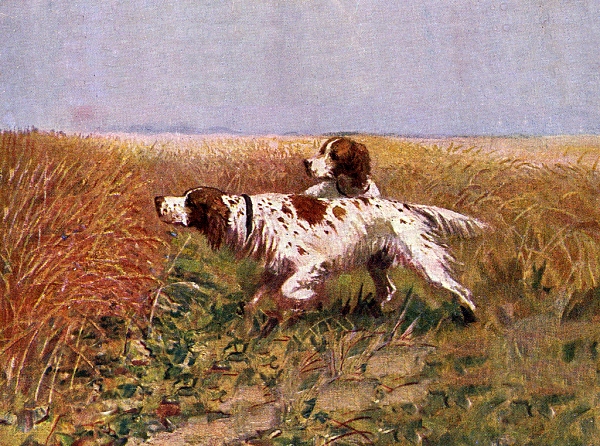 Ooohhh...how nice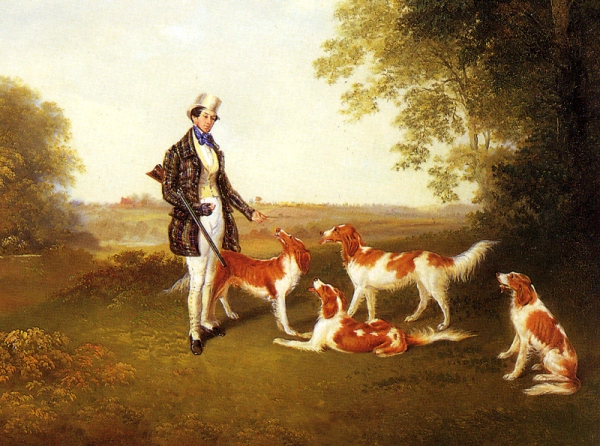 Eigenlijk bestaat het Ierse setter ras nog steeds uit de kleuren rood en wit in vele patronen.
Het outcross programma wordt van grote waarde voor gezondheid, selectieruimte, kleurbehoud, kleurdiepte en verbreden genenpool.
JB
clear islands? patches?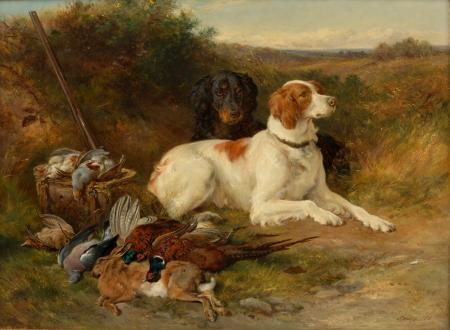 Gordon and Irish Setter waiting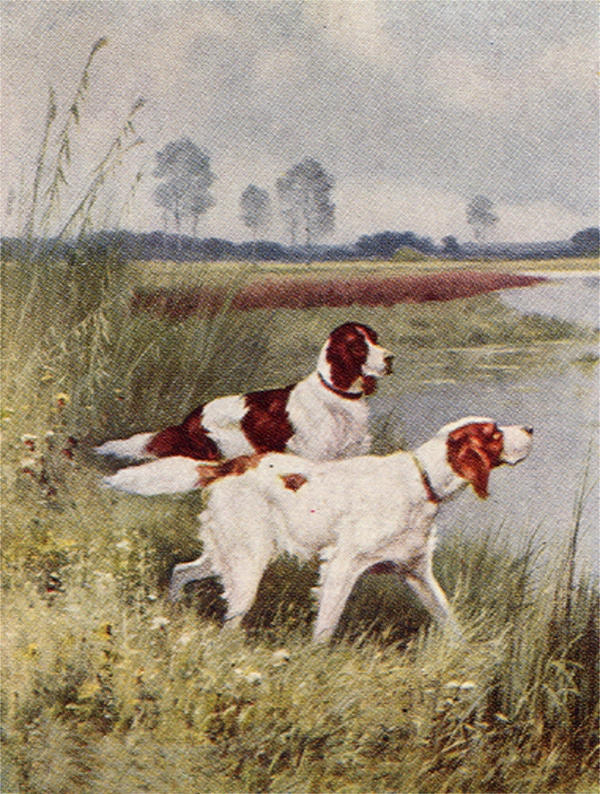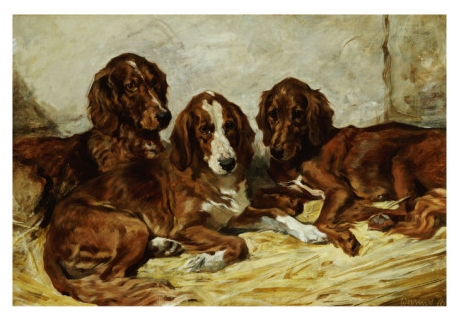 Shot and Friends, 1878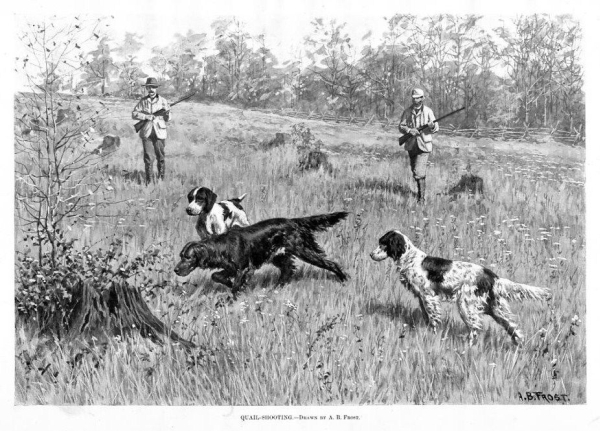 Quail shooting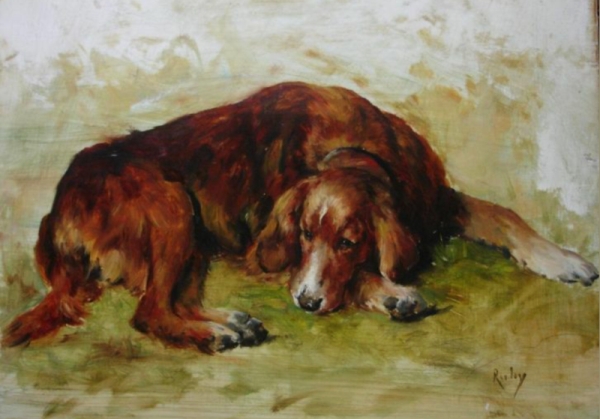 home
Irish Red and White setters, Irish setter, Shower of hail, elusive shower of hail, IKC Outcross programme, Outcrossprogramme, Outcrossprogramma Ierse Setter, Rood-Wit,Irish Setter Red&White, Summertime Lady, Pallas Green, Pallas Green Ike Turner, Pallasgreen, O'Conloch, Henk ten Klooster, Gerard Mirck, G.Mirck, Hank ten Klooster, Summertime Lady, Broekland, Joop Buiten, Gaoluinn, ISRW, ISRW Outcross, IRSW Outcross programme
Buitengewoon webontwerp / webmaster info@jbuiten.nl